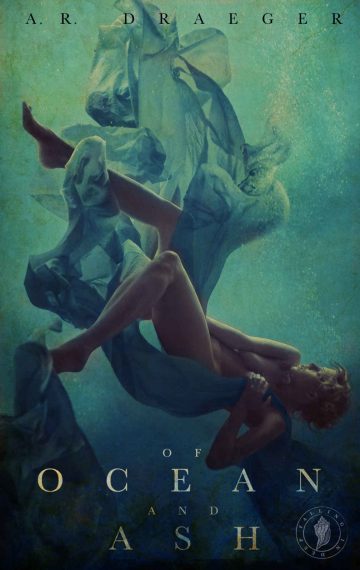 $9.99
Publisher:

A.R. Draeger

Available in:

Paperback, Kindle

ISBN:

0692466533

Published:

June 9, 2015
Buy on Amazon
Of Ocean…
Cast into the sea at birth, human-born Ia found her adoptive family among the merfolk. While her underwater upbringing was peaceful, Ia's blood-heritage and the strict societal rules of the merpeople lead her to wonder of the world above the waves.
And Ash…
When a storm lands Ia ashore, she discovers her body has transformed into the human she would have been. Taken in as property by a callous plantation owner, Ia works alongside the slaves until she can make her way back to the water. There is nothing Ia wants more than to go home, that is, until she meets a handsome, troubled man named Matthias, who has a touch that can be as kind as his tongue is harsh.
Torn between two very different lives, Ia must choose – stay in his world and risk her life for a love untested, or return to the familiar arms of the underwater world that raised her and risk losing what may be the greatest love she will ever know.
Will Ia's choice lead to her happiness or her destruction?